On May 22nd, 2004, my dearest friend Vivek "Tiny" Ramaswamy married the love of his life, Jenny Bresnahan. 

Two separate elegant ceremonies were held at the Faculty Club on Berkeley Campus, in San Francisco, California.

Their first union was through a Hindu ceremony, which was followed with a traditional western wedding. They literally had two weddings in one day - talk about love!!!

It was a real joy to meet Jenny and her wonderful family, and a pleasure to see many familiar faces again.

Jason, my family, and I are all extremely happy for this remarkable couple. May their marriage provide them both with a lifetime of happiness.

With much love - Marie

Welcome to

VIVEK LOVES JENNY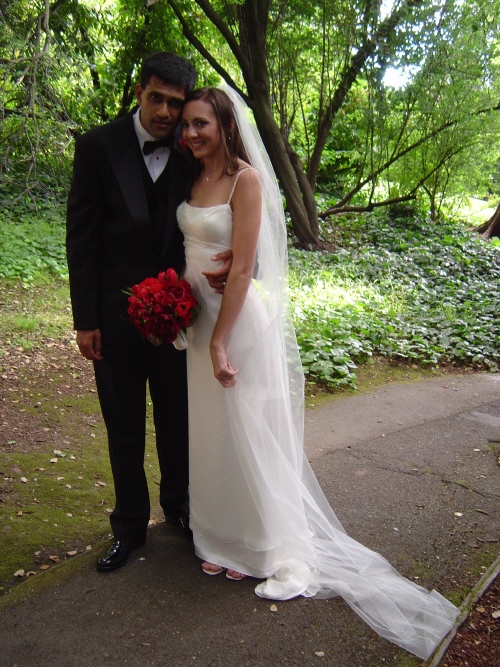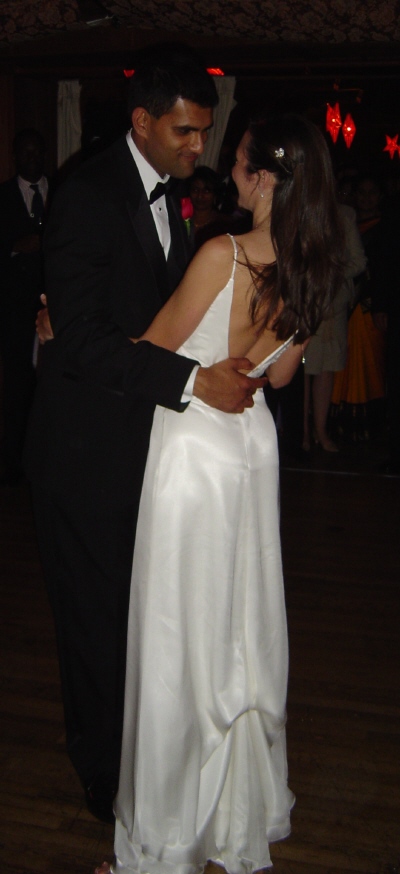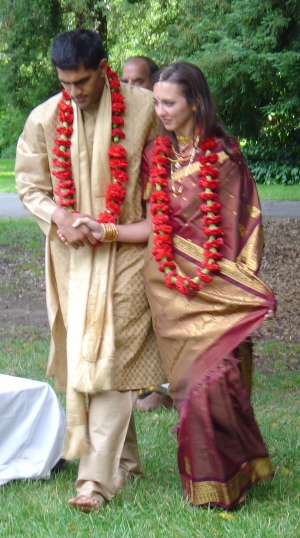 It should be noted that this site would not be possible were it not for the amazing photographic talents of our good friend Yamil. Thanks Sweetie!